Welcome to First Centennial Mortgage.
We are Colorado's Mortgage Store!

First Centennial has been selected as a LendRight Lender (May 2011). Only the top 3% of mortgage companies rated in customer satisfaction are allowed to carry their emblem. To learn more about LendRight Lenders go to www.LendRight.com. FCM was also ranked by Goldline Research as one of the best mortgage companies in the country in both 2007 and 2009. Please see the webpage "FCM As Seen in Forbes Magazine!" under our Company Info button. We fund our own Denver mortgage loans, and Colorado mortgage loans, which makes the entire loan process much easier. We are honored you have taken the time to visit our Colorado branch's website. To visit our corporate location's website, please visit www.GoFCM.com.
Today's technology is providing a more productive environment to work in. For example, through this Web Site you can submit a complete online secure loan application, pre-qualify for a home loan or you can request an update on your Colorado mortgage loan in process and much more! These tools have allowed us to provide a higher level of service to our clients who utilize the Internet in their daily lives. By applying online, your application is received immediately! We will be notified by email and be prompted to return to our secure server to retrieve your mortgage loan application.
Thanks again for your visit and please call us at 720-877-1889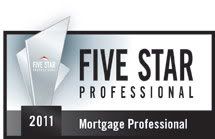 44 Cook Street Suite 100, Denver, CO 80206 Phone: 720-877-1889 Fax: 630-952-1552
NMLS ID# 132763 and NMLS ID# 299095